We gotta come up with something a bit more creative than 'New Year, New Me!' don't we? What about New Year, New SuperAwesomeAlotness!
Yeah… that sounds good doesn't it?
Anyway, seeing as it is a New Year, I have a New Blog so I better do the ole New Year's Resolutions…
Be Happy!
Get rid of the negative and only allow the positive!
Get Healthy! Ya know all the usual stuff that everyone tries to do.
Although my birthday is in January – so number 3 is a bit of a toughie! (See… excuses already!)
But really, let's be honest, who really keeps their resolutions? Especially on the healthy front. I struggle to be honest. However, the two things I am MOST CERTAINLY going to keep up are resolution 1 and 2 above which are more to do with mental health.
In the last number of years, I have started training myself to be more positive and happy. When I say happy, I mean, do what makes me happy, take time out every day to do something that makes me happy, don't do anything I don't want to do, or more often than anything, don't do something if it means I am going to be knackered for the week ahead in work. Some may find this quite selfish but if you suffer from mental health issues or lead an extremely busy life, then you will understand.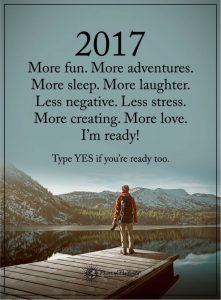 So how do I keep HAPPY?
Well, first of all I have grown a thicker skin.  I used to worry about what people expected of me, thought of me, how they would react if I said 'no' or how they would react if I didn't agree with their opinion.  Now, what I do is I stop, think about it rationally, think about what I would be happiest with and most comfortable with and think about what will make me happy, and in the end, what is right and ok. Then, I let the relevant people know. I am after getting much better at 'letting the water run off the ducks back' if these people don't like it, because at the end of the day (it's dark! Joke!) I need to keep myself happy as much as possible.
This is where the ole mental health comes in – in this day and age, mental health is a HUGE issue across the board, and I for one, am determined to try and keep myself as stable as possible and to achieve that, I need to keep myself happy!
This little slideshow is a handy one to explain what I mean – https://www.facebook.com/lovethelawofattraction/videos/1229868183799985/
Actually that facebook page is great for the ole positive thoughts!
Other things that help me keep on the happy and positive are Reiki, Acupuncture and Kinesiology. I go to see my friend Hayley Power of Hayley Power Wellbeing once a week (or as often as I can if I can't do it weekly) and my god – I am like a new pin every time I walk out! I recommend her or at least the treatments as often as I can. It really has changed my life!
I first went to Hayley a few years back when I needed to find some way of de-stressing as I lead a pretty hectic life with work and social life.  Finding it hard to relax and take time for myself it seemed to be the only avenue left to explore
I cannot say enough about how much Hayley has changed my life in the last few years.
Leading a stressful and full on work life, coupled with being a bit of a social butterfly, I felt very lethargic and to be honest quite down a lot of the time.  I first went to Hayley for some Reiki sessions as I had heard they were effective in terms of grounding yourself and de-stressing. Whoever had told me that wasn't wrong (I think it might have been my mother actually!).
However, not only did I get the advantage of having a Reiki Master treating me but she also practices acupuncture, kinesiology and wellbeing consultancy. So, each session I would go in, Hayley would 'ask my body' what it wanted (I know it sounds strange but it worked and trust me I'm not into airy fairy stuff!!!!) and would carry on with the session be it Acupuncture, Reiki, Kinesiology, having a chat about how I'm treating myself on a day to day basis or a combination of some or all of the aforementioned.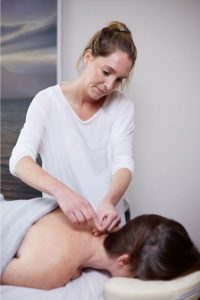 Each session I went in, to tell the truth, in a heap – drained, overwhelmed, stressed etc! Worn out from work and play and stressed to the gills. Hayley would do her thing and then literally, and I mean literally, I would walk out with wider, brighter eyes, a spring in my step and would be ready to take on the world again.  My friends, family and work colleagues have actually noticed the difference in me after each session. I'm like a new woman.
It's not just the treatments though, Hayley has taught me how to handle life's situations and what not to allow stress me out or get me down and equally as important, how not to let people treat me. She has grounded and balanced me out and I am stronger for it now.
To say that I am now a changed woman as a result of Hayley's expertise is an understatement. Thank you so much Hayley – I look forward to our sessions every week (or whenever I get an hour to myself – which ends up being the best hour I ever!).
But wait… there's more! I recently started facial acupuncture with Hayley! I'm not a fan of injecting poison into my skin and wouldn't be a fan of any form of botox, plastic surgery or anything of that ilk so when Hayley told me she does facial rejuvenation (which in laymans terms is botox without the nasty stuff!) I said I'd try it out.  Long story short, you know when you go to the gym or exercise, your muscles scar, then rejuvenate themselves and tighten/tone up.  That's exactly what happens in your face with facial acupuncture. The needles which you don't even feel encourage your muscles and tissue in your face to tighten up and boom… you look younger, fresher and have brighter skin! I'm in the process of doing this at the moment and can see a difference but cannot wait for the end result.
Watch this space I'm sure I'll be writing another post about it once I finish! But in the meantime, if you're stressed, or your head feels cloudy – go and see Hayley. Everyone I have recommended to her never stops raving about how she has changed their lives for the better. You need Hayley! See http://www.hayleyrpower.com/
She's also starting a new venture to tie in with her business which is herbal teas and so on. I'll let ye know what I think! J #TeaParty #HayleysTea #Yay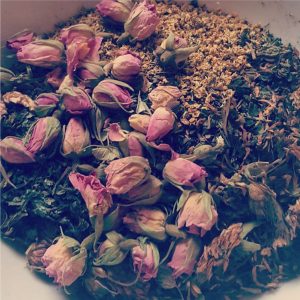 Happy Hoppy Out!